Commercial LED Highbay Lights
Perfect for warehouses, showrooms, and an abundance of other structures with high ceilings, installation of our LED Highbays is fast and simple, with installations being handled by qualified technicians.
Consuming less than half the energy of traditional lights, Save Wise's Highbay LED lighting solutions provide improved lighting conditions on quantifiably less power, which is no small thing when it comes to paying your lighting bill. This efficiency also has many benefits for the environment, as a lessening in energy usage means less power that needs to be produced.
| | LED Highbay | Metal Hallide Highbay |
| --- | --- | --- |
| Watt | 130W | 400W |
| Lifespan | 50,000 Hours | 8,000 Hours |
| Energy cost P.A* | $125 | $385 |
LED Government Incentives
In part due to the unsustainable usage of resources, coupled with the ecologically unfriendly results of energy production, the Australian government is offering generous incentives to those that make the switch to LEDs in the hope that it will push businesses to make the change toward ecological viability.
These incentives have allowed companies across Victoria, South Australia and New South Wales to lower their yearly energy costs to a fraction of what they would be utilising traditional metal halide highbay.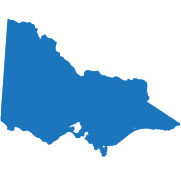 VIC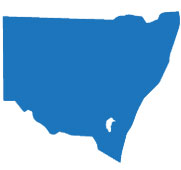 NSW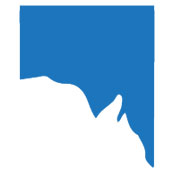 SA
With much of the discussion of LED lights being focused on environmental action, their impressive lighting quality can often be overlooked. In LUX, the unit of measurement for luminous emittance, LED Highbay lights have been shown to deliver improved lighting conditions compared to their traditional lighting counterparts, while consuming significantly less power in the process. This efficiency is made possible due to LED's ability to convert the majority of power used to light, with a negligible amount being lost to heat when compared to other forms of lighting.
Our LED Highbay lights have an average lifespan of 50,000 hours, ten times the standard of most traditional fluorescent lighting alternatives. This extension of practical use time lowers the rate of replacement drastically, which can otherwise lead to high costs and disruption to your business.
Save your lighting costs

Get in touch now.