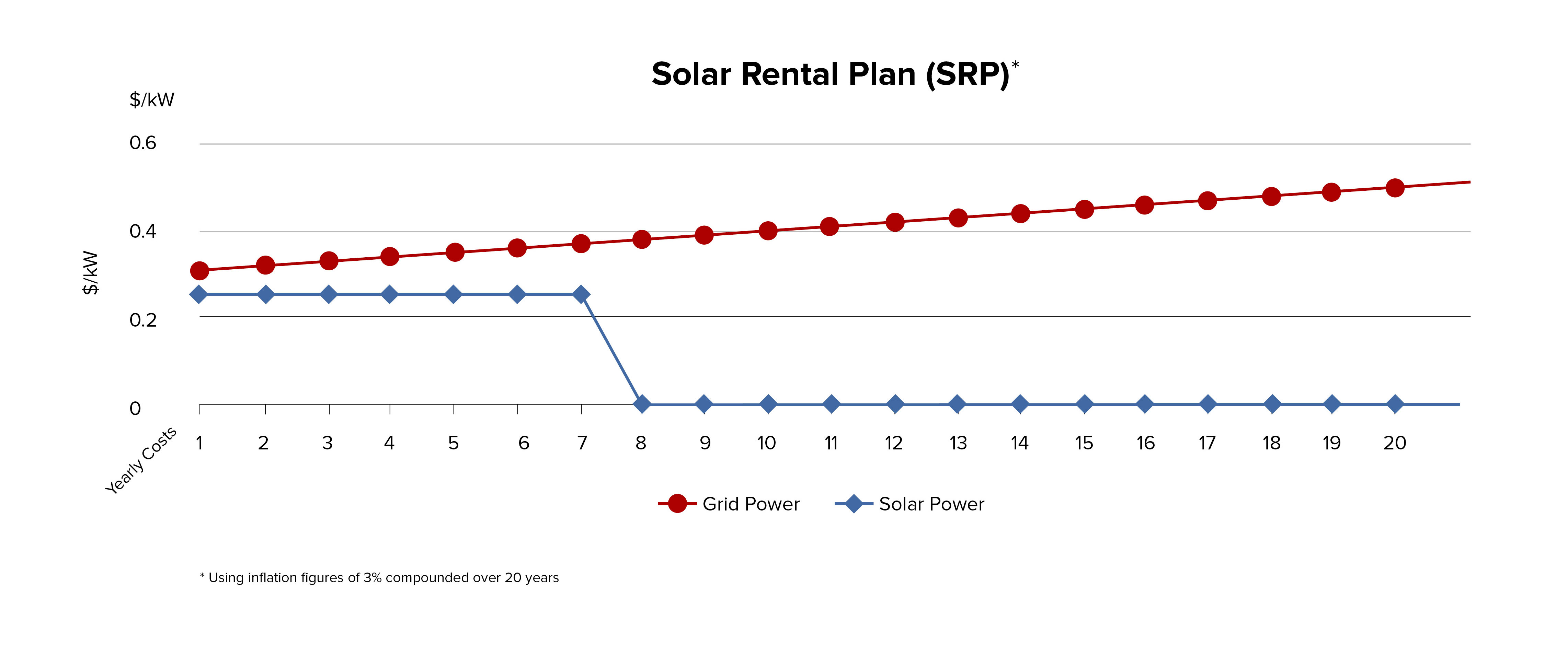 Pay $0 up front to get a solar system
When it comes to cost, the Solar Rental Plan (SRP) gets you on the path to energy independence with no upfront costs.
The Solar Rental Plan is a fixed term plan through which you pay for electricity generated by an installed system for a fixed c/kWh rate.
Typically, the fixed c/kWh rate is lower than your current energy retailer charge and protects your business from rate rises during the term.
Why you should consider the SRP:
No upfront costs: SaveWise will correctly size, supply tier 1 materials, install and grid connect before you have to pay a cent. No upfront costs mean you are able to begin using solar generated electricity as soon as the system becomes operational and start seeing the financial benefits.
No operational risk: SaveWise will monitor and maintain the system for the length of the agreed fixed term with no cost to you. We also back you with warranties on all panels, inverters and installation.
Generation guarantee: We guarantee the system performance for the length of the fixed term meaning you won't be out of pocket if for any reason the system doesn't produce the energy calculated.
Greenhouse reduction: It's likely that a significant portion of your current electricity supply is sourced by burning coal and gas. Electricity generated with a Solar system is produced on-site and has no carbon emissions.
Potential increase in property value: A Solar system can increase commercial property values for landlords as well as assist with GreenStar and NABERS ratings.
Tax deductable: The SRP payments can typically be claimed as a tax deductable investment. Speak to your accountant for more information.